Brad Barton, Emcee
Ready to be magically engaged, instructed and inspired? World record breaking track athlete, Brad Barton, does the trick.
High risk youth, then accomplished student, then Prevention Specialist – Brad is now a nationally recognized keynote speaker, best-selling author and celebrated member of the International Brotherhood of Magicians.
Brad inspires young student leaders to look beyond illusions, make great choices and create real magic in their schools and communities!
---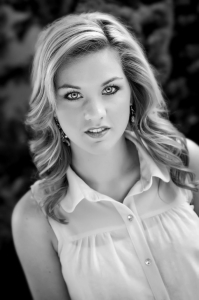 Tayler Plunkett, Youth Emcee
Miss Washington's Outstanding Teen 2014, Tayler Plunkett, is a 17-year-old Senior at Southridge High School in Kennewick, Washington. Tayler is passionate about her platform, "Friends for Life: Unifying Teens With and Without Disabilities." She plans to continue to promote unity for all people by teaching respect and inclusion.  Tayler helps support her school as a Buddy Club Leader to help unite students with and without disabilities and an Ignite mentor for the incoming freshman. Throughout her year of service, Tayler wants to continue to implement "Buddy Club" in other High Schools throughout Washington.  Tayler was also selected by the State Director of Special Olympics for the Special Olympics 'Project Unify' State Committee.   With her love for her platform, Tayler would like to study Speech/Language Pathology with a goal of becoming a Speech Therapist with focus in Special Needs. She would also like to minor in Vocal Performance.
---

Jessica Domingo, Musician
Jessica grew up listening to different kinds of music. From exploring her mom's old collection of albums, to listening to her dad's favorite radio stations and being inspired by a variety of genres, she started to discover her own taste in music. All this has helped Jessica develop as an artist and performer. That commitment, along with her prodigious talent, have attracted fans from around the world, as well as yielded two CD releases (2010's Take A Chance EP, and the new full-length, Just Vibe) and a series of widely seen YouTube performances —including a cover of Frank Ocean's "Thinking About You" which has garnered more than two million views. Jessica has also recently started as a student at Western Washington University.
---
 Scott Backovich
Featured on TV, radio, newspapers and the like, student leadership and teen help whiz Scott Backovich is an internationally demanded youth motivational speaker who presents to hundreds of thousands each year from coast to coast around the US and Canada.
Witty by nature, caring at heart: for Scott, this is merely the tip of the iceberg. Scott's quirky yet powerful style and message speak to students at their own level, helping them to understand the true potential they hold.
Scott recognizes the monotonous cycle that students can undoubtedly fall into while in high school. By the age of 21, he had already presented to thousands upon thousands of students, appeared as a guest on international radio and student leadership podcasts, and had gained positive recognition around the globe for his compelling message.
Still currently in his 20's, Scott understands that students today need to be reached in new and innovative ways. From cell phones to Twitter updates, Facebook to YouTube, teens have both grown up in and created a culture that has redefined what it means to connect. Scott understands. He has dedicated his life to connecting with and empowering students everywhere. On any given day, he can be found not only speaking on stages around North America about leadership and substance-abuse prevention, but also answering questions as a highly sought-after teen advice expert. For Scott, it's not about talking at students; it's about connecting with them where they are.
When listening to Scott, your audience will find themselves laughing and actively participating from start to finish, all while learning valuable lessons along the way.
---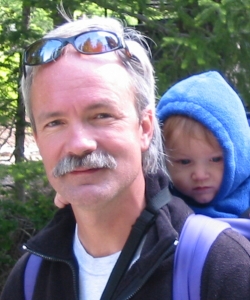 Martin Fleming
Sure Martin Fleming's got the right credentials—10 books, lots of workshops around the country, CBS, CNN, NPR, United Nations—but, more importantly, he's got twenty-some years face time with young people, a sense of humor and a "Look, here's what's worked for me" approach in his workshops that you'll find helpful and refreshing. Martin Fleming is the owner and founder of For KidSake.  He has worked in and with schools, educators and kids for thirty years.  The author of 10 books, Martin has also endured a variety of media including The Early Show, National Public Radio and CNN.  He has also addressed the United Nations.
Keynote Presentation:
Walking the Talk
We hear lots of stuff. People say lots of stuff. Blah, blah, blah. You know what really makes change? What we DO. But that can be scary. Let's take that first step together.
---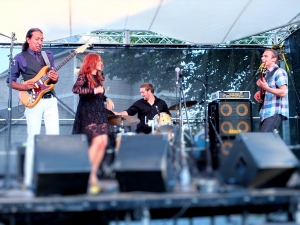 The Rafael Tranquilino Band
Members: Rafael Tranquilino- Guitar, Vocals; Leah Tussing- Vocals; Farko Dosumov- Bass; Ivan Gunderson- drums
The Rafael Tranquilino Band is a Modern Rock/Blues Band with a touch of Fusion and a jam expression on stage. They say it is "A True Live Experience Band! Rafael Tranquilino is known locally in the Seattle area as the lead front man and guitarist of his band, The Rafael Tranquilino Band. A power trio consisting of guitar, bass and drums that fuse rock, blues and funk with an alternative and fresh sound. Rafael's exciting style and notable chops have earned him the reputation of being one of the "hottest" young guitar slingers in the Pacific Northwest and his band was noted as "Best Blues Band of 2012" in the Tacoma Weekly. Since being in the United States, Rafael -as a solo artist and also with his band- has performed in numerous festivals and competed in several national music competitions. Rafael Tranquilino is passionate about encouraging and mentoring young musicians. He has hosted several all ages jams across the Puget Sound area.
The Rafael Tranquilino Band is active in supporting their local community and region through  service and youth mentorship. The band uses their music and industry knowledge to raise money for many causes including stolen instrument recovery, Pierce County food banks, the Oso slide disaster, breast cancer research, and the Brian Redman Scholarship fund. The band is currently working with the Meadowdale High School Music Booster club of the Edmonds School District to teach and mentor students, as well as raise funds for their school music programs. The band provides school workshops to youth on the knowledge that has been handed down by their instructors and how they can actively apply that knowledge in the real world. Together they will provide a collaborative learning workshop on real world application of knowledge, the importance of setting goals, avoiding barriers to success, and following your dreams at the 2014 Prevention Summit.